Advanced Criminal Interview & Interrogation
by Wicklander-Zulawski & Associates, Inc.
Certification
This course is certified by the Illinois Law Enforcement Training and Standards Board.
Training Mandates
This course meets state guidelines for the following mandated subject areas:
Law Update  (annual)
Civil Rights  (every 3 yrs.)
Constitutional & Proper Use of Authority  (every 3 yrs.)
Cultural Competency  (every 3 yrs.)
Human Rights  (every 3 yrs.)
Procedural Justice  (every 3 yrs.)
Lead Homicide Recertification  (16 hrs. credit)
Description
This course utilizes practical exercises and underlying psychological principals to improve the student's ability to obtain legally acceptable confessions.  The course will allow participants to work through actual case studies applying multiple interview and interrogation techniques, including the Selective Interview Technique, Cognitive Interviewing, the Factual Approach, the Participatory Method and the WZ Non-Confrontational Method. The non-confrontational approach to interviewing and interrogation has been recognized for the way it produces faster and more accurate results.  In many cases, admissions are achieved without the guilty suspect ever making a denial or protesting his or her innocence.  Instruction will include a comprehensive overview of multiple advanced interviewing methods to overcome the resistance of traditional criminal or terrorist operatives.  Attendees will learn to assess verbal and non-verbal behavior, offer rationalizations, handle denials, detect deception and evaluate truthfulness. Their communication and interviewing skills will be enhanced for a more focused and successful investigation of criminal activity.
Prerequisite:  Completion of the WZ Interview & Interrogation 3-day course; OR completion of the WZ Lead Homicide Investigator 5-day course; OR completion of other formal interview and interrogation training.
 This project is supported by funds from the Department of Homeland Security, Federal Fiscal Year 2016 Homeland Security Grant Program, CFDA #97.067.
Topics
Overview of an Interrogation
Causes of Denials
Causes of False Confessions
Selective Interview Technique
Dealing with Difficult Subjects
Cognitive Interviewing
The Participatory Method
Development of the Admission
Rationalization
Obtaining the Admission
Assumptive Questions
Instructor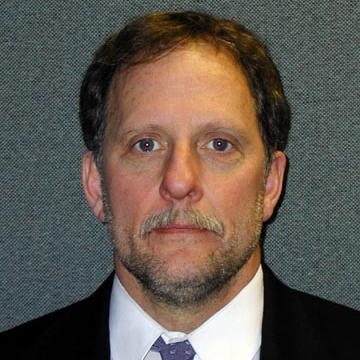 Lou Tessmann, CFI
Wicklander‐Zulawski & AssociatesRead more