Bloodstain Pattern Evidence Analysis
Certification
This course is certified by the Illinois Law Enforcement Training and Standards Board.
Training Mandates
This course meets state guidelines for the following mandated subject area:
Lead Homicide Recertification  (20 hrs. credit)
Description
This is a 20-hour course that ends at 12:00 Noon on May 9th.
Blood found on crime victims, suspects, or witnesses (clothing or persons) is significant and should be treated as important evidence when investigating crime scenes.  Bloodstain pattern analysis may provide investigative leads as well as supportive or non-supportive evidence for statements from victims, suspects, and witnesses.
This course will give investigators and crime scene specialists a basic foundation in identifying and documenting bloodstain pattern evidence at crime scenes.  It will provide the basic tools needed to establish parameters in bloodstain pattern identification and crime scene reconstruction, and will serve as a foundation for additional observations and experiments involving bloodstains.  Participants will learn how to properly document and preserve evidence so that others will be able to reconstruct what occurred.  Course instruction will include case presentations and practical lab work.
Topics
The Role of Blood Evidence in Crime Scene Reconstruction
Coping with the CSI Effect:  Separating Fact from Fiction
Observations, Documentation, Collections
Forensic Analysis of Evidence
Coordinating Physical Evidence and Information Evidence
Corroborating or Refuting Suspect/Witness/Victim Statements
Physiology of Blood
Blood Enhancing Reagents
Passive Stains, Spatter Stains, Transfer Stains
Effects of Surface Texture
Spatter Produced from Different Mechanisms
Identifying Transfer Patterns
Measuring Impact Angles
Determining Area of Origin
Photography, Measurements, Swab Samples
Bloodstain Pattern Testimony
The Role of DNA in Blood Evidence Analysis
Instructor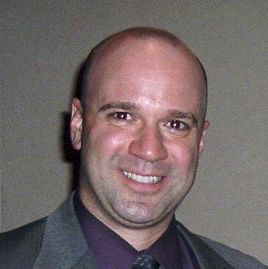 Tom Martin, Senior Investigator (Ret.)
New York State PoliceRead more