Lawful & Justifiable Use of Force
Certification
This course is certified by the Illinois Law Enforcement Training and Standards Board.
Training Mandates
This course meets state guidelines for the following mandated subject areas:
Law Update  (annual)
Use of Force  (annual)
Civil Rights  (every 3 yrs.)
Constitutional & Proper Use of Authority  (every 3 yrs.)
Procedural Justice  (every 3 yrs.)
Description
This course focuses on the training and preparation of officers in legal and practical issues related to law enforcement use of force.  Instruction will examine actual force incidents as well as likely scenarios.  Students will review and analyze officer response from arrival on scene to applications of force – ranging from verbal contact to deadly force.  Law, policy, tactics, and training will be considered as well as the aftermath of the incident.  Use of force training and field application will be considered from the perspectives of patrol officers, supervisors, and law enforcement executives.
Topics
Illinois Use of Force Statutes: 720 ILCS 5/7 (Article 7: 7-1 through 7-9)
U.S. Supreme Court Decisions: Tennessee v. Garner; Graham v. Connor, etc.
Federal Appellate Court Decisions
7th Circuit Court of Appeals: cases and decisions
Constitutional Law – Fourth Amendment
Understanding Reasonable v. Excessive Use of Force
Civil and Criminal Liability
Escalation/De-escalation Skills and Tactics
Use of Force Options (verbal, physical, O.C. spray, Taser, baton, deadly force)
High-level Force Events
Officer Involved Shootings (policy and supervisory issues)
Instructor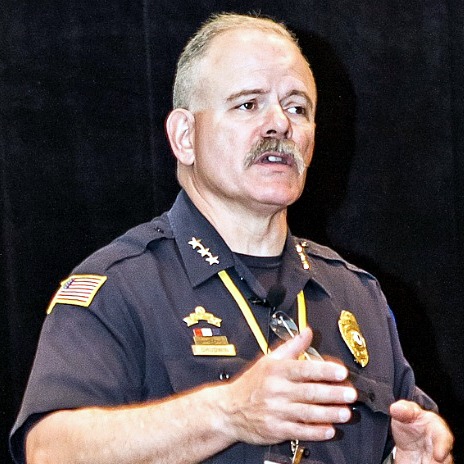 Jeff Chudwin, Chief of Police (Ret.)
Olympia Fields Police Dept.Read more