Leading Without Rank
Leadership for the Line Officer
Certification
This course is certified by the Illinois Law Enforcement Training and Standards Board.
Training Mandates
This course meets state guidelines for the following mandated subject area:
Procedural Justice  (every 3 yrs.)
Description
The belief that officers must have rank to be considered leaders is a myth that has hindered the law enforcement profession for too long.  Traditional leadership programs have focused on those who have already been promoted, but what about those who have not?  Some of the most effective leaders do not have brass on their collars or stripes on their sleeves.  Leading Without Rank was designed to inspire officers to seek out leadership opportunities and provide the skills and motivation to influence behaviors of those around them and influence the culture of their organization.
Topics
The differences between Authority vs. Influence
Inward Mindset vs. Outward Mindset
Planning for personal and professional development
How intentional effort leads to leadership success
Leading yourself and taking ownership of your actions
The art or Unconditional Respect
Instructor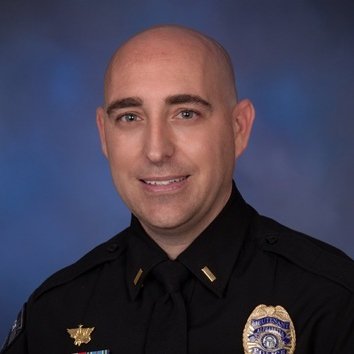 Dennis Valone, Vice President
Command Presence, LLCRead more