Taking the Lead
Courageous Leadership for Public Safety
Certification
This course is certified by the Illinois Law Enforcement Training and Standards Board.
Training Mandates
This course meets state guidelines for the following mandated subject area:
Procedural Justice  (every 3 yrs.)
Description
This course will provide public safety professionals of all ranks, sworn and civilian, with practical time-tested leadership lessons learned from the arena. The program has been developed to prepare today's leaders to confront the new reality of heightened transparency and unprecedented expectations.
As one of the nation's most experienced police chiefs, Harry Dolan places a laser-like focus on specific leadership actions and traits that have led to success or failure when navigating challenging times.  "We are not doomed to repeat history if we grow to understand that war stories may indeed be case studies. When combined with evidence-based research, these case studies and practical experience contain valuable leadership lessons."
Topics
Understanding the research on field leadership in public safety
STOP guessing and start applying what we know works
Developing a solid grasp of performance motivational theory
Identifying what great leaders do when bad things happen
Understanding commander's intent, unity in command, and groupthink
Building and maintaining professional ethics throughout the organization
Establishing high expectations while "taking care of the troops"
Instructor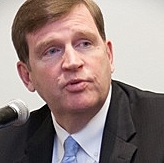 Harry Dolan, Chief of Police (Ret.)
Raleigh, NC Police Dept.Read more