Mental Health Awareness
Introduction to CIT
Certification
This course is certified by the Illinois Law Enforcement Training and Standards Board.
Training Mandates
This course meets state guidelines for the following mandated subject areas:
Law Update  (annual)
Use of Force  (annual)
Human Rights  (3 year)
Mental Health Awareness  (3 year)
Officer Wellness  (3 year)
Procedural Justice  (3 year)
Description
Every community can expect its police officers to encounter emotionally disturbed individuals, mentally ill subjects, or persons with diminished capacities.  This  group of special needs individuals presents field officers with difficult and often complex issues.  These types of persons, whether from intoxication, suicidal potentials, medical complications, or a diagnosed mental  illness, will display a wide range of behaviors usually different from those exhibited by other members of the community or persons involved in criminal activities.  This course will address current mental health issues of interest to law enforcement professionals, including behavioral signs and symptoms, common treatments and medications, and potential interactions officers may have with consumers, their families, and service providers.
This course is funded by the Illinois Law Enforcement Training and Standards Board through its Crisis Intervention Team (CIT) Training Program.
COVID Guidelines & Protections
Topics
The mental health system and its impact on law enforcement
Facts and myths associated with mental illness
Dispelling common misconceptions
Mental illness symptoms and behaviors
The implications of co-occurring disorders
Tactical communication and decision making
Suicide, risk management, and response
Mental health treatment options and resources
Medications:  anti-depressant, anti-psychotic, 24-hour pharmacy
Operational safety, custody, and transport
De-escalation, active listening, and other tools for success
Instructor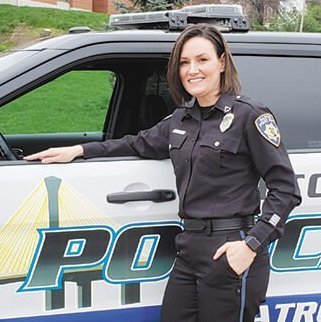 Emily Hejna, Sergeant
Alton Police DepartmentRead more